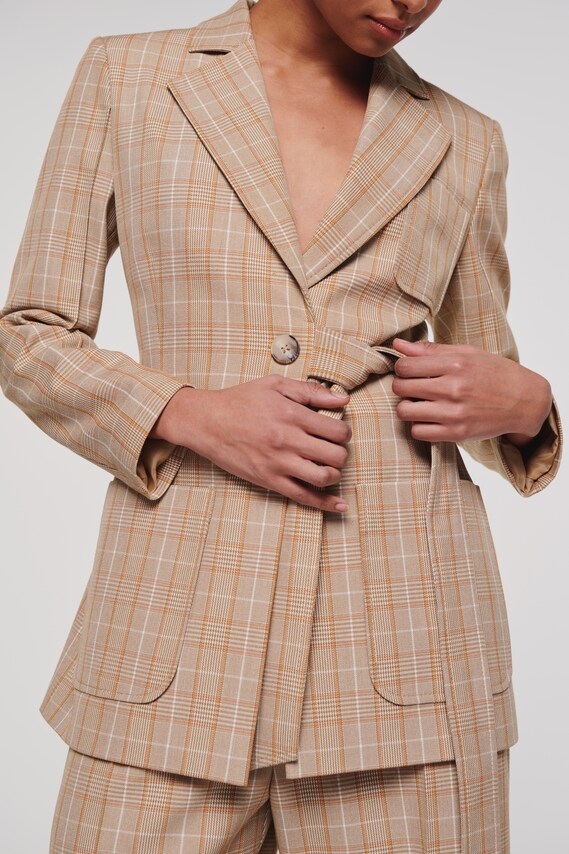 from €105.00 €175.00
incl. VAT
30-Day Best Price* €122.50

(-15%)
Sand /
Light orange /
White
Free delivery when you spend 40 €
Recycled polyester

No lining

Recycled material

Button fastening

Plaid

Sleeve length: Longsleeve

Length: Normal length

Fit: Normal fit

Item No. ALI1104001000004

Country of origin: China

Outer material: 75% Recycled polyester, 21% Viscose, 4% Elastane

Considered. Committed. Coveted. Introducing Aligne, the contemporary womenswear brand that's more sustainable. Explore the just-dropped collection, and discover planet-friendly finishes, signature prints and love-forever silhouettes that are set for this season and the next.

Recycled Polyester

Recycled Polyester allows for the reduction of environmentally and unfriendly effects and processes within the production life cycle. By recycling non-biodegradable materials such as polyester, it contributes to the reduction of natural gas and oil extraction which is commonly an effect of a new production process within the supply chain. Recycling polyester also reduces the dependency on landfills, contributing to the conservation of our land and oceans. To ensure we are making a difference, we only use our Recycled Polyester symbol if the garment contains at least 50% Recycled Polyester content.
*lowest total price of the last 30 days before the price reduction