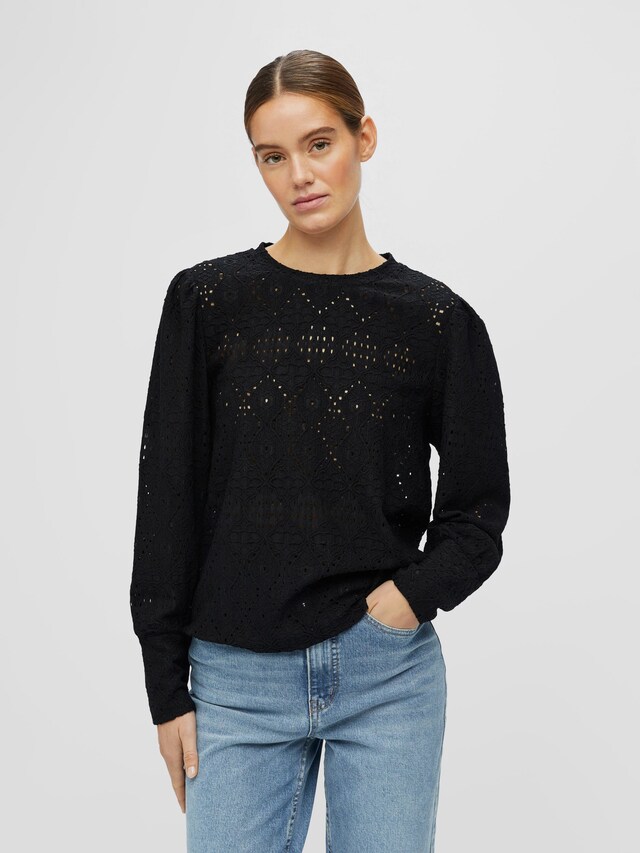 Free delivery when you spend 40 €
Unicolored

Recycled polyester

Blouse

Crew neck

Collarless

Recycled material

Topstitched hem/edge

Hemmed neckline

Lightweight material

Structured feel

Draped/gathered

Hole pattern

Sleeve length: Longsleeve

Fit: Normal fit

Length: Normal length

Item No. OBJ4633004000001

Material: 95% Recycled polyester, 5% Elastane

Whatever your style, whatever your schedule, OBJECT has you covered. Browse an eclectic blend of boho dresses, slouchy knits and timeless staples, in carefully curated collections that have something for everyone. For every taste. For every occasion. Ready to update your wardrobe? Look no further…

Recycled Polyester

Recycled Polyester allows for the reduction of environmentally and unfriendly effects and processes within the production life cycle. By recycling non-biodegradable materials such as polyester, it contributes to the reduction of natural gas and oil extraction which is commonly an effect of a new production process within the supply chain. Recycling polyester also reduces the dependency on landfills, contributing to the conservation of our land and oceans. To ensure we are making a difference, we only use our Recycled Polyester symbol if the garment contains at least 50% Recycled Polyester content.