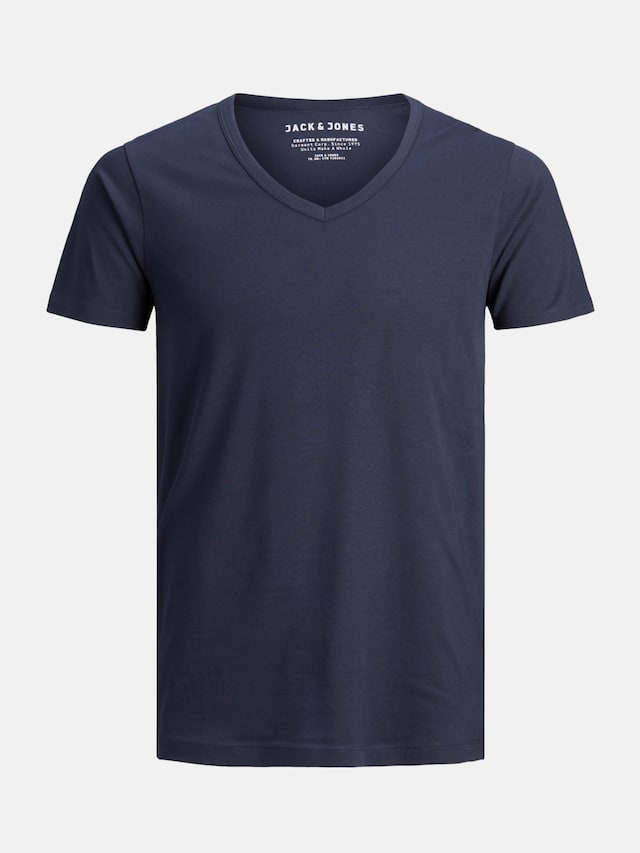 from 7,50 € 14,99 €
incl. VAT
30-Day Best Price* 10.49 €

(-29%)
Unicolored

Straight hem

Topstitched hem/edge

Hemmed neckline

Jersey

V-neck

Soft feel

Tone-on-tone seams

Supporting the "Better Cotton Initiative"

Sleeve length: Short sleeve

Length: Normal length

Fit: Normal fit

Item No. JAC5218003000004

Dry at low temperature

40°C wash

No chemical wash

Iron medium heat

Do not bleach

Elasticity: Slightly elastic

Material: 92% Cotton, 8% Elastane

Laidback plans? Look no further. JACK&JONES brings a whole new meaning to 'acting casual', with relaxed menswear collections that celebrate inclusivity and brotherhood. Whether you're unwinding at home or catching up with friends, ensure you look the part, with the latest graphic tees, cosy loungewear, and the brand's signature denim. Denim is at the core of JACK&JONES, offering everyday to premium denim. Offering a broad range of sizes, up to 6XL.
*lowest total price of the last 30 days before the price reduction