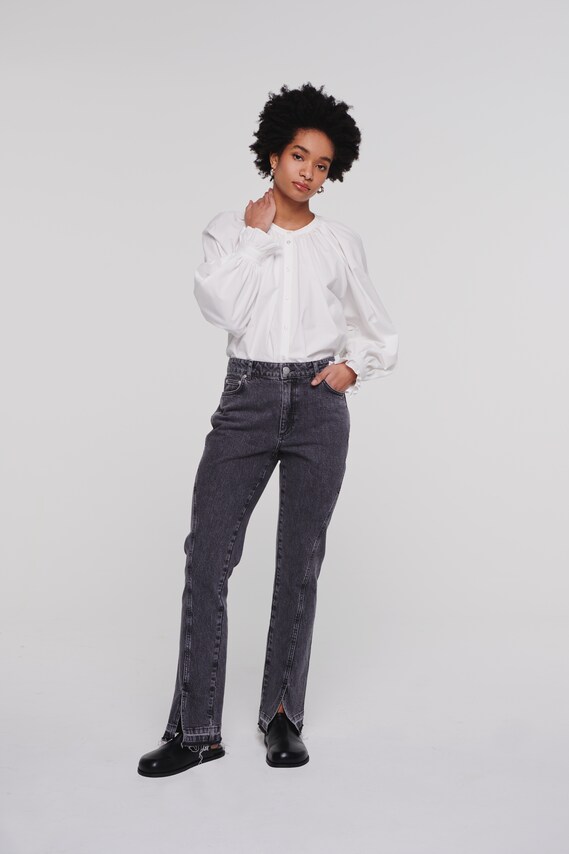 from €60.00 €100.00
incl. VAT
30-Day Best Price* €70.00

(-15%)
Free delivery when you spend 40 €
Unicolored

Zip fastening

Denim

Topstitched hem/edge

Fly zipper

5-pocket style

Tone-on-tone seams

Washed look

Firm grip

Belt loops

Heavy wash

Length: Long/Maxi

Rise: Mid waist

Fit: Regular

Item No. ALI1090001000009

Country of origin: Turkey

Material: 100% Cotton (from organic farming)

Considered. Committed. Coveted. Introducing Aligne, the contemporary womenswear brand that's more sustainable. Explore the just-dropped collection, and discover planet-friendly finishes, signature prints and love-forever silhouettes that are set for this season and the next.
*lowest total price of the last 30 days before the price reduction