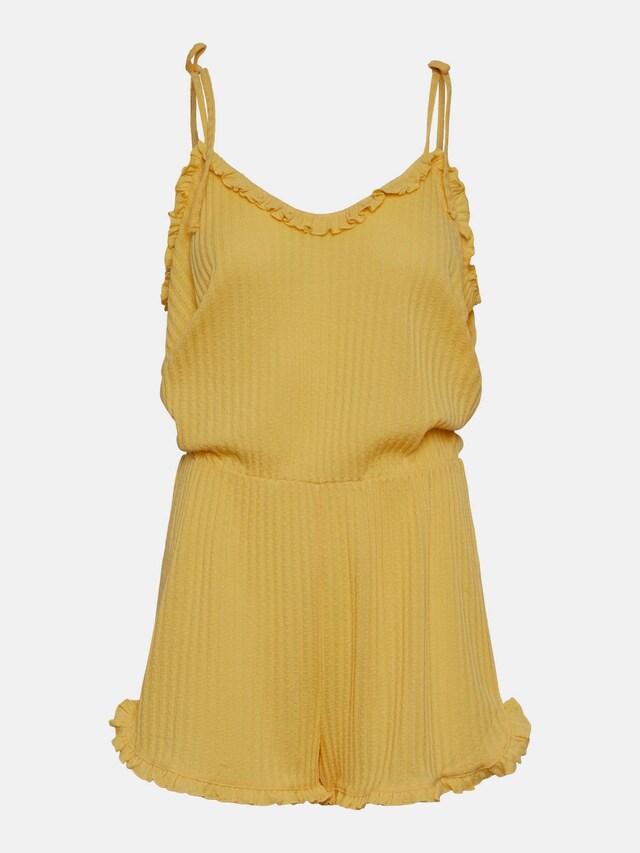 from €24.49 €34.99
incl. VAT
Free delivery when you spend 40 €
Recycled polyester

Spaghetti straps

Recycled material

V-neck

Unicolored

Deep neckline/décolleté

For knotting/tying

Low-cut back

Tone-on-tone seams

Structured feel

Frills

Fit: Normal fit

Sleeve length: Sleeveless

Length: Short/mini

Item No. PPP0725001000005

Country of origin: China

Material: 65% Recycled polyester, 35% Cotton

Recycled Polyester

Recycled Polyester allows for the reduction of environmentally and unfriendly effects and processes within the production life cycle. By recycling non-biodegradable materials such as polyester, it contributes to the reduction of natural gas and oil extraction which is commonly an effect of a new production process within the supply chain. Recycling polyester also reduces the dependency on landfills, contributing to the conservation of our land and oceans. To ensure we are making a difference, we only use our Recycled Polyester symbol if the garment contains at least 50% Recycled Polyester content.