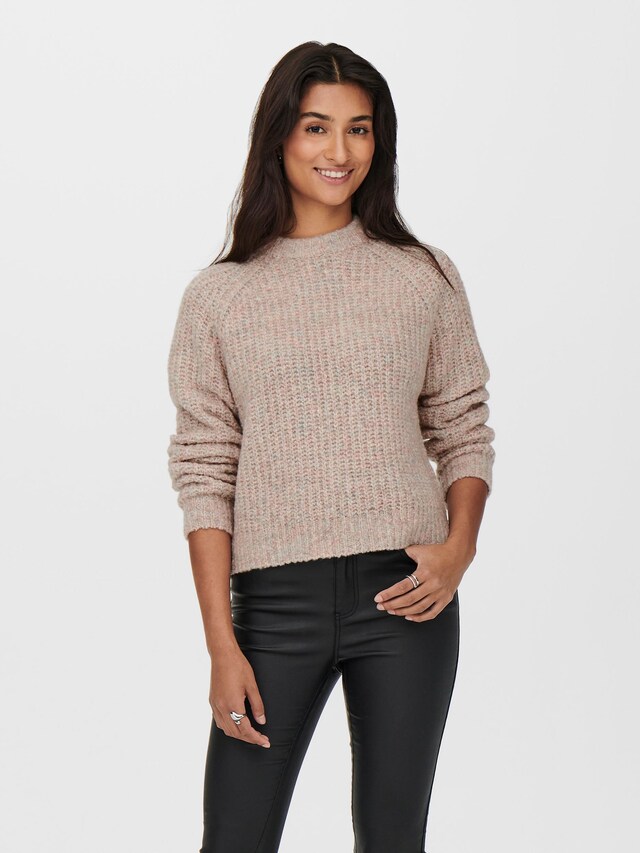 from 9,00 € 29,99 €
incl. VAT
Melange

Stand collar

Raglan sleeves

Rib knit

Ribbed crew neck

Ribbed hem

Recycled polyester

Soft feel

Structured feel

Sleeve length: Longsleeve

Length: Normal length

Fit: Normal fit

Item No. ONL9beo002000003

Country of origin: Cambodia

Type of material: Chunky knit

Material: 58% Recycled polyester, 22% Polyacrylic, 19% Cotton, 1% Elastane

Live for the moment with ONLY, the fun-loving fashion brand that'll brighten the mood and boost your wardrobe, with a collection of statement prints, colour-pop hues and trending wardrobe must-haves. From party-ready sequins to its famous denim to shoes, discover all you need for the seasons ahead. Also available in petite and tall sizes.

Recycled Polyester

Recycled Polyester allows for the reduction of environmentally and unfriendly effects and processes within the production life cycle. By recycling non-biodegradable materials such as polyester, it contributes to the reduction of natural gas and oil extraction which is commonly an effect of a new production process within the supply chain. Recycling polyester also reduces the dependency on landfills, contributing to the conservation of our land and oceans. To ensure we are making a difference, we only use our Recycled Polyester symbol if the garment contains at least 50% Recycled Polyester content.