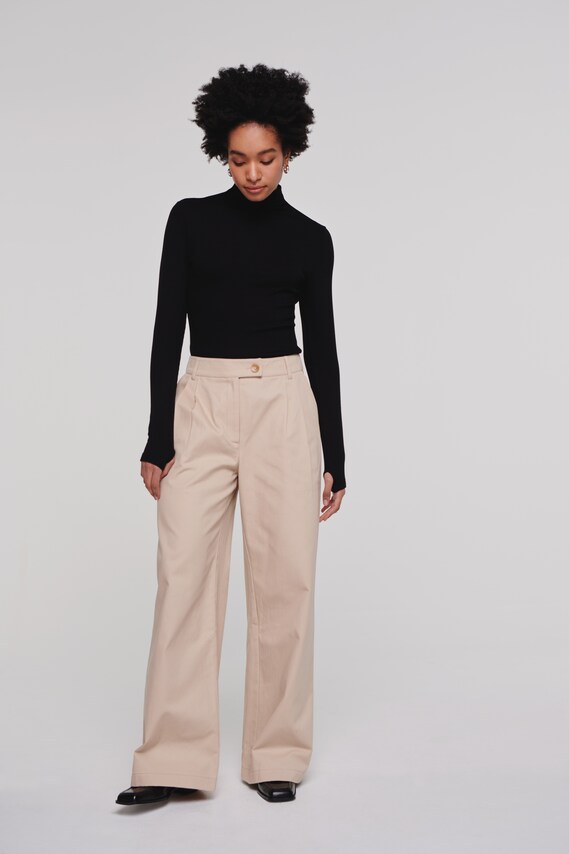 from €33.00 €55.00
incl. VAT
30-Day Best Price* €38.50

(-15%)
Free delivery when you spend 40 €
Recycled material

Unicolored

Turtleneck

Fit: Normal fit

Sleeve length: Longsleeve

Length: Normal length

Item No. ALI1092002000004

Country of origin: Portugal

Material: 92% Viscose (LENZING™ ECOVERO™), 8% Elastane

Considered. Committed. Coveted. Introducing Aligne, the contemporary womenswear brand that's more sustainable. Explore the just-dropped collection, and discover planet-friendly finishes, signature prints and love-forever silhouettes that are set for this season and the next.
*lowest total price of the last 30 days before the price reduction