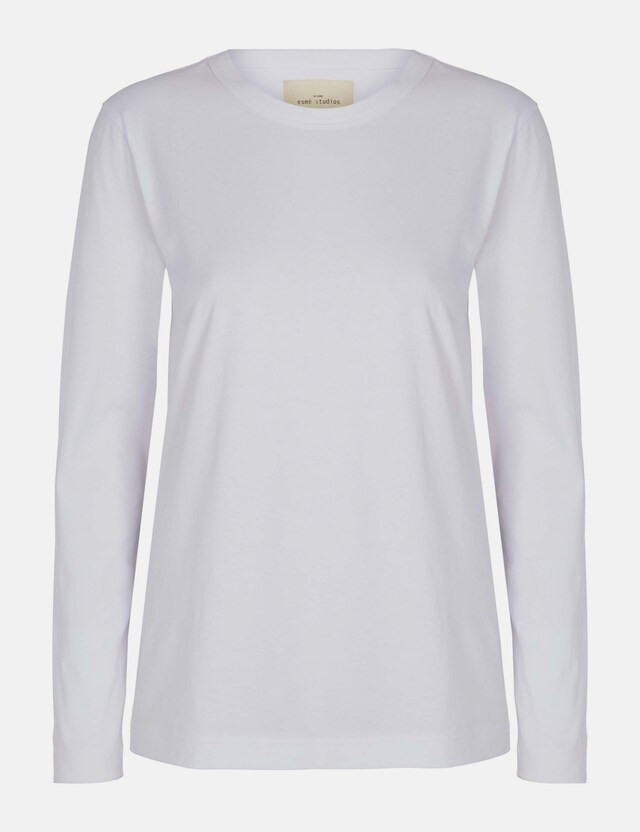 from €30.00 €50.00
incl. VAT
30-Day Best Price* €35.00

(-15%)
Free delivery when you spend 40 €
Jersey

Crew neck

Topstitched hem/edge

Straight hem

Unicolored

Fine fabric

Soft feel

Sleeve length: Short sleeve

Fit: Normal fit

Length: Normal length

Item No. ESM0268002000001

Country of origin: India

Material: 100% Cotton (from organic farming)

Meet Esmé Studios: the slow-fashion Danish brand that promises there's no compromise to their cool, Scandi aesthetic because of their commitment to conscious design. Minimalism and long-loved pieces are central to the look… these are wardrobe keystones worth holding onto.
*lowest total price of the last 30 days before the price reduction