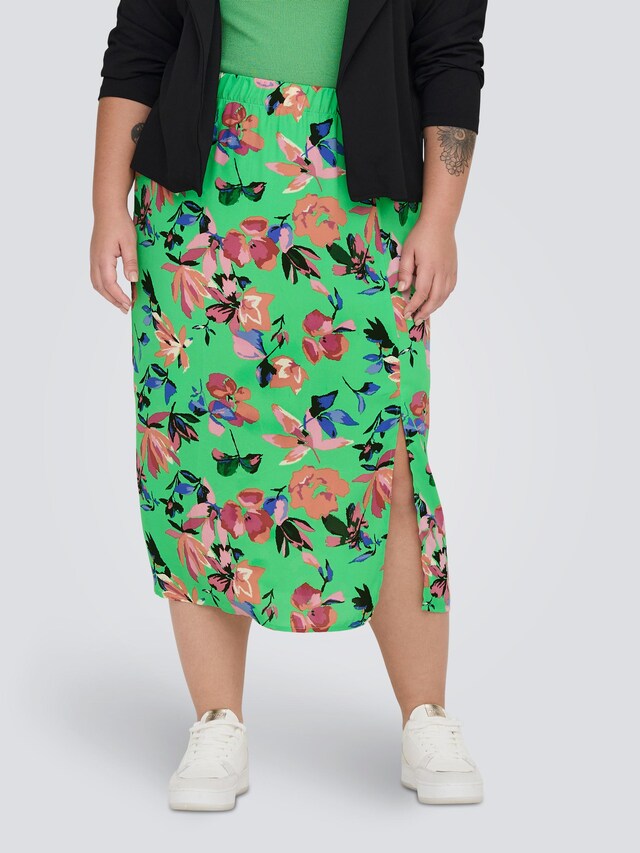 from €24.49 €34.99
incl. VAT
Blue /
Green /
Orange /
Pink
Free delivery when you spend 40 €
Floral

Recycled polyester

A-line skirt

Recycled material

Fit: Normal fit

Length: Knee-long

Item No. ONC9nz8001000006

Country of origin: China

Composition: 68% Recycled polyester, 32% Polyester - PES

Introducing CARMAKOMA, the coveted plus-size collection from ONLY. From luxe lace lingerie and laidback denim to party-perfect dresses and jumpsuits, browse the latest trends and most-wanted staples in a fashion-forward range that celebrates all shapes, all sizes and styles.

Recycled Polyester

Recycled Polyester allows for the reduction of environmentally and unfriendly effects and processes within the production life cycle. By recycling non-biodegradable materials such as polyester, it contributes to the reduction of natural gas and oil extraction which is commonly an effect of a new production process within the supply chain. Recycling polyester also reduces the dependency on landfills, contributing to the conservation of our land and oceans. To ensure we are making a difference, we only use our Recycled Polyester symbol if the garment contains at least 50% Recycled Polyester content.