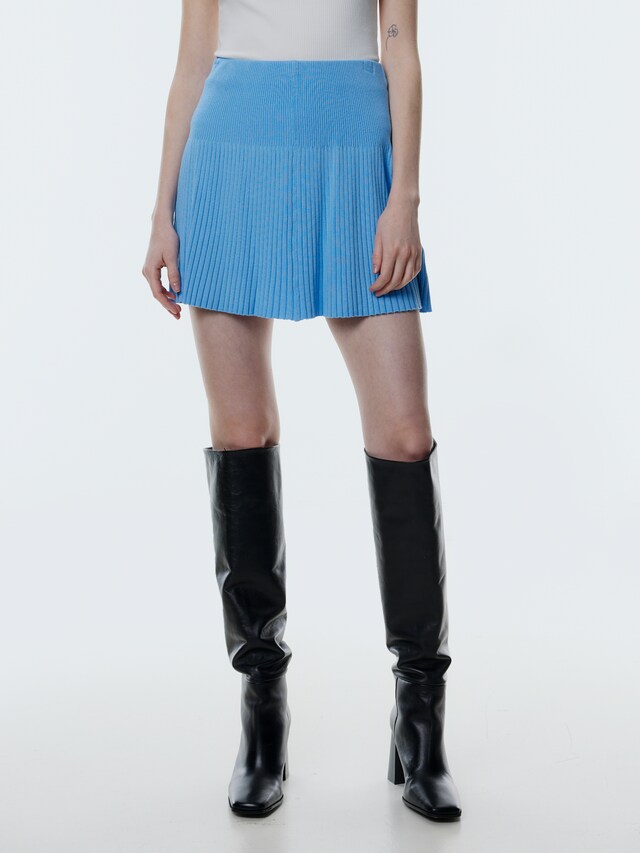 from €29.94 €49.90
incl. VAT
30-Day Best Price* €29.94
Free delivery when you spend 40 €
LENZING™ ECOVERO™ Viscose*

Viscose

Skater skirt

Unicolored

Length: Short/mini

Fit: Normal fit

Item No. CFE0698001000001

Not dryer safe

Dry cleaning with perchloroethylene

Do not iron hot

Do not bleach

30°C easy-care wash

Outer material: 81% LENZING™ ECOVERO™ Viscose*, 19% Polyamide (Nylon®)

Created in a multifaceted city like Berlin by an international creative team, EDITED the label stands out with inspiring and trend-focused fashion that is simply fun. Their collections combine modern cuts and prints with basics of high-quality materials – and all of that at a fair price. Fashionable trend-looks, relaxed office chic or colourful print-pieces – EDITED the label offers everything that makes fashion-hearts beat faster. Alongside seasonal must-haves, the collections offer basics like denim, leather jackets, knit and jersey styles that are classy and fun to style. Equipped with a lot of experience in the fashion industry and an essential intuition for style and trends, Head of Design Clarissa Labin and her creative team design for the modern customer. The team finds inspiration in many places. Alongside metropolises like New York, Paris and London also Berlin – the home of the EDITED Design Office – plays an important role. Therefore, the look of EDITED the label is as exciting and creative as the style of the German capital.

LENZING™ ECOVERO™

LENZING™ ECOVERO™ use viscose fibres made from wood derived raw materials produced from certified and controlled sources. The fibres are subject to strict and high environmental standards throughout the production life cycle. These standards include areas of the supply chain from extraction of the raw material, to use and development in the production process, and the distribution and disposal of any waste material. To ensure we are making a difference, we only use our LENZING™ ECOVERO™ symbol if the garment contains at least 50% viscose fibres.