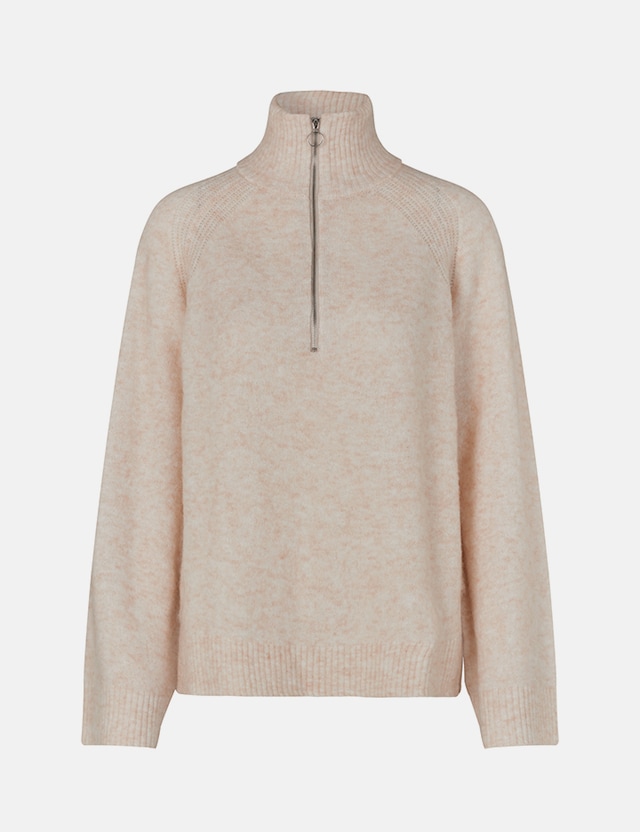 from €65.97 €109.95
incl. VAT
30-Day Best Price* €76.97

(-15%)
Free delivery when you spend 40 €
Turtleneck

Recycled material

Melange

Topstitched hem/edge

Straight hem

Stand collar

Half zip

Fine fabric

Soft feel

Sleeve length: Longsleeve

Fit: Normal fit

Length: Normal length

Item No. MBM1391001000001

Country of origin: China

Contains non-textile parts of animal origin: Yes

Type of material: Fine knit

Material: 55% Polyester - PES (recycled), 18% Wool, 15% Alpaca wool, 9% Polyamide (Nylon®), 3% Elastane

MbyM is a Danish high street brand that balances a 'feminine' aesthetic with Scandi cool. The focus? Design, detail and cut… this is style with an edge. From casuals and dresses and brilliant vegan leather: MbyM is a conscious Nordic brand to know.
*lowest total price of the last 30 days before the price reduction