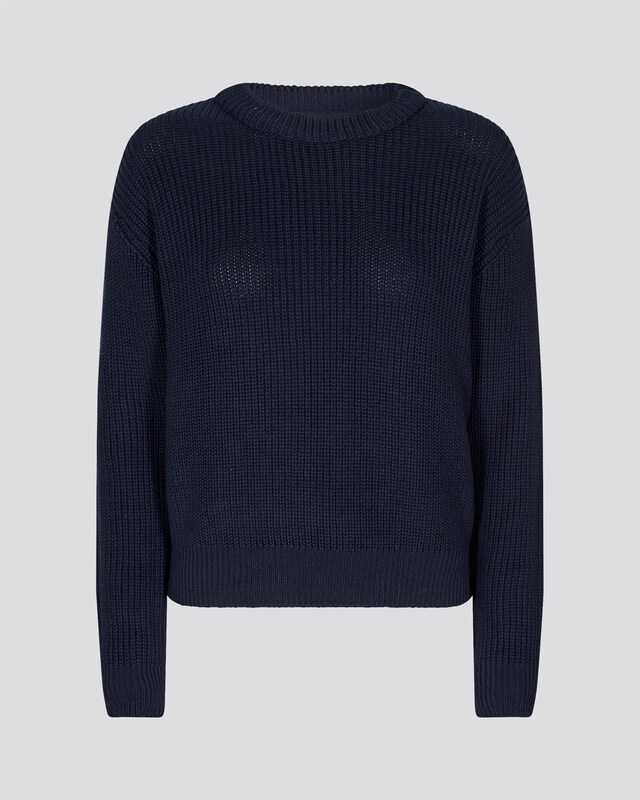 from €56.00 €80.00
incl. VAT
Free delivery when you spend 40 €
Cotton (from organic farming)

Ribbed crew neck

Straight hem

Ribbed hem

Unicolored

Crew neck

Cotton

Fully fashioned

Tone-on-tone seams

Soft feel

Sleeve length: Longsleeve

Fit: Normal fit

Length: Normal length

Item No. MIN2868003000001

Country of origin: China

Type of material: Chunky knit

Material: 100% Cotton (from organic farming)

Minimum is a stylish Danish fashion brand that bridges its rich Nordic heritage with a minimalistic approach to design. Minimum is excellent at spotting niche trends before they become commercial. This fashion-forward approach results in premium looking collections that are accessible yet fashionable with a keen eye for detail, quality, and fit.

Organic Cotton

Organic Cotton remains our preferred cotton source to have within our garments. Grown using no chemicals, synthetic fertilisers, pesticides and far less water than conventional cotton. The use of organic cotton protects local habitats and the farmers which grow it, preserves the planets soil quality, and limits the effects of soil erosion that conventional cotton has on our planet. Also, let's not forgot about the less energy it takes to produce organic cotton, and the reduced level of CO2 created through its cultivation. To ensure we are making a difference, we only use our organic cotton symbol if the garment contains at least 50% organic cotton.