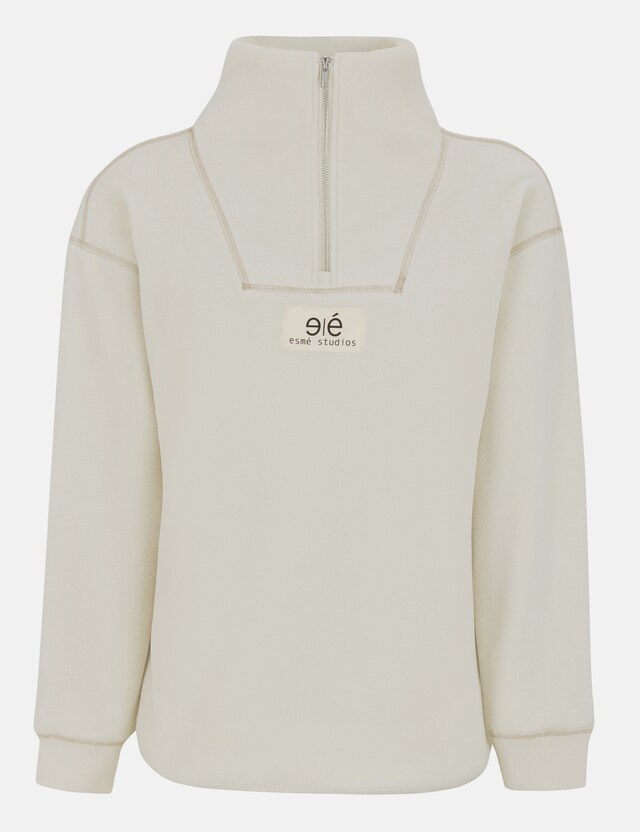 from €60.00 €100.00
incl. VAT
30-Day Best Price* €70.00

(-15%)
Free delivery when you spend 40 €
Zip fastening

Recycled polyester

Unicolored

Stand collar

Half zip

Recycled material

Half zip

Label patch/label flag

Fine fabric

Fit: Normal fit

Length: Normal length

Sleeve length: Longsleeve

Item No. ESM0265001000001

Country of origin: China

Material: 100% Recycled polyester

Meet Esmé Studios: the slow-fashion Danish brand that promises there's no compromise to their cool, Scandi aesthetic because of their commitment to conscious design. Minimalism and long-loved pieces are central to the look… these are wardrobe keystones worth holding onto.

Recycled Polyester

Recycled Polyester allows for the reduction of environmentally and unfriendly effects and processes within the production life cycle. By recycling non-biodegradable materials such as polyester, it contributes to the reduction of natural gas and oil extraction which is commonly an effect of a new production process within the supply chain. Recycling polyester also reduces the dependency on landfills, contributing to the conservation of our land and oceans. To ensure we are making a difference, we only use our Recycled Polyester symbol if the garment contains at least 50% Recycled Polyester content.
*lowest total price of the last 30 days before the price reduction