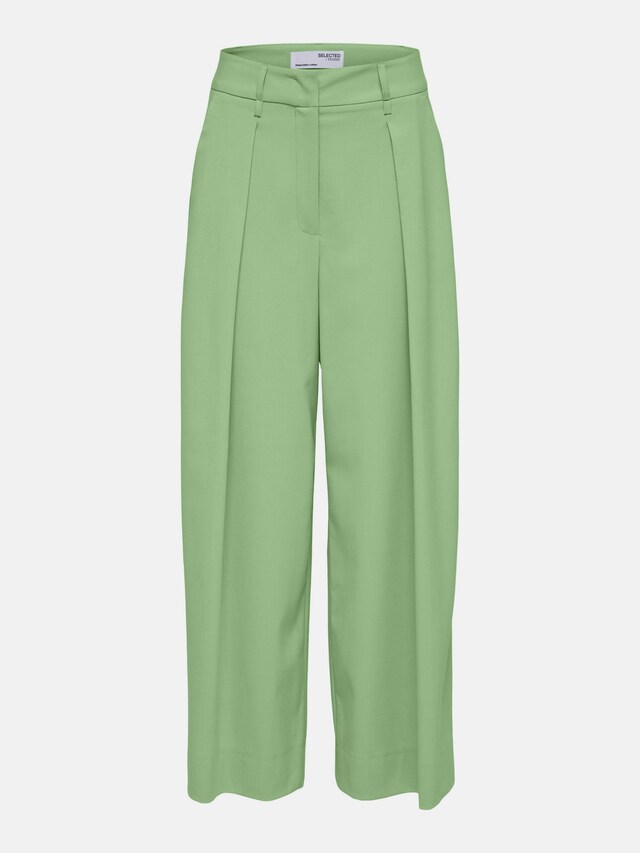 from €55.99 €79.99
incl. VAT
Free delivery when you spend 40 €
Unicolored

Recycled polyester

Fit: Wide leg

Length: Long/Maxi

Rise: High waist

Item No. SEF3822001000006

Country of origin: Turkey

Composition: 2% Recycled polyester, 14% Polyester - PES, 34% Viscose, 50% Polyester - PES (recycled)

Understated. Effortless. SELECTED FEMME womenswear creates timeless classics that exude Scandi cool. Think clean lines and premium finishes, in versatile collections that'll do desk, dinner and so much more. From premium leather jackets and luxe everyday staples, to the brand's Responsibly Crafted, conscious edit, there are endless ways to refresh your style this season. Also available in petite and tall sizes.

Recycled Polyester

Recycled Polyester allows for the reduction of environmentally and unfriendly effects and processes within the production life cycle. By recycling non-biodegradable materials such as polyester, it contributes to the reduction of natural gas and oil extraction which is commonly an effect of a new production process within the supply chain. Recycling polyester also reduces the dependency on landfills, contributing to the conservation of our land and oceans. To ensure we are making a difference, we only use our Recycled Polyester symbol if the garment contains at least 50% Recycled Polyester content.