Sun-soaked styles you need to see
Julie Lyck's dreamy vacation looks
Julie Lyck's Insider's Guide to The Balearic Islands
Julie shares her favourite summer looks and insider's guide to the must-see places and most authentic Spanish restaurants to visit.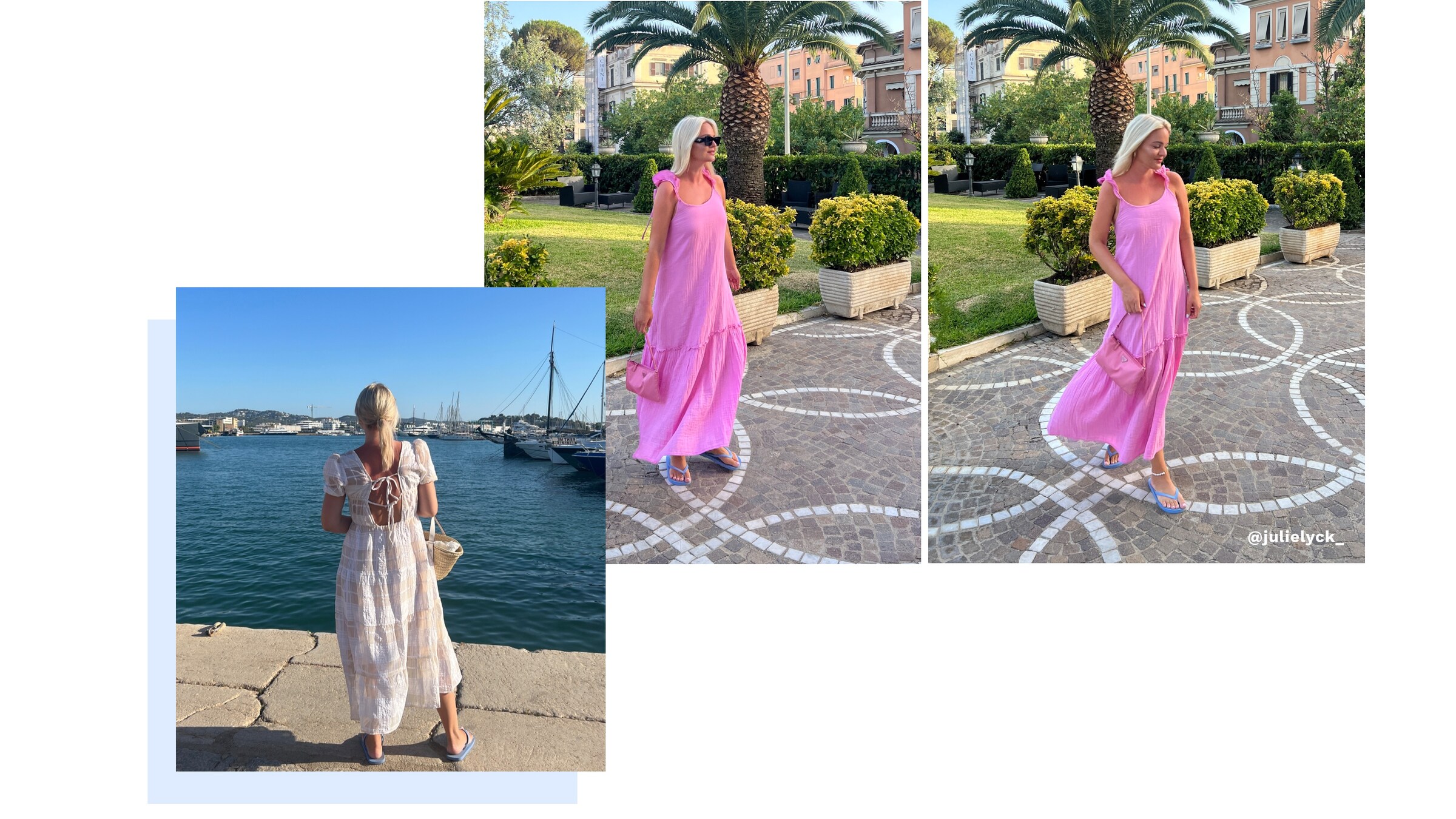 We sat down with Julie to find out why Spain has captured her heart
"My love for Spain grows every time I visit the country. I love it so much I have been to Spain more times than the capital of my own country (which is saying something). Since I was a little girl, I have loved traveling and my obsession with Spain only grew fonder when I studied Spanish and Business Communication at degree level. It has the coolest cities, great food and more importantly friendly welcoming people with a very relaxed and calm nature. It's also home to my favourite Islands - The Balearic Islands."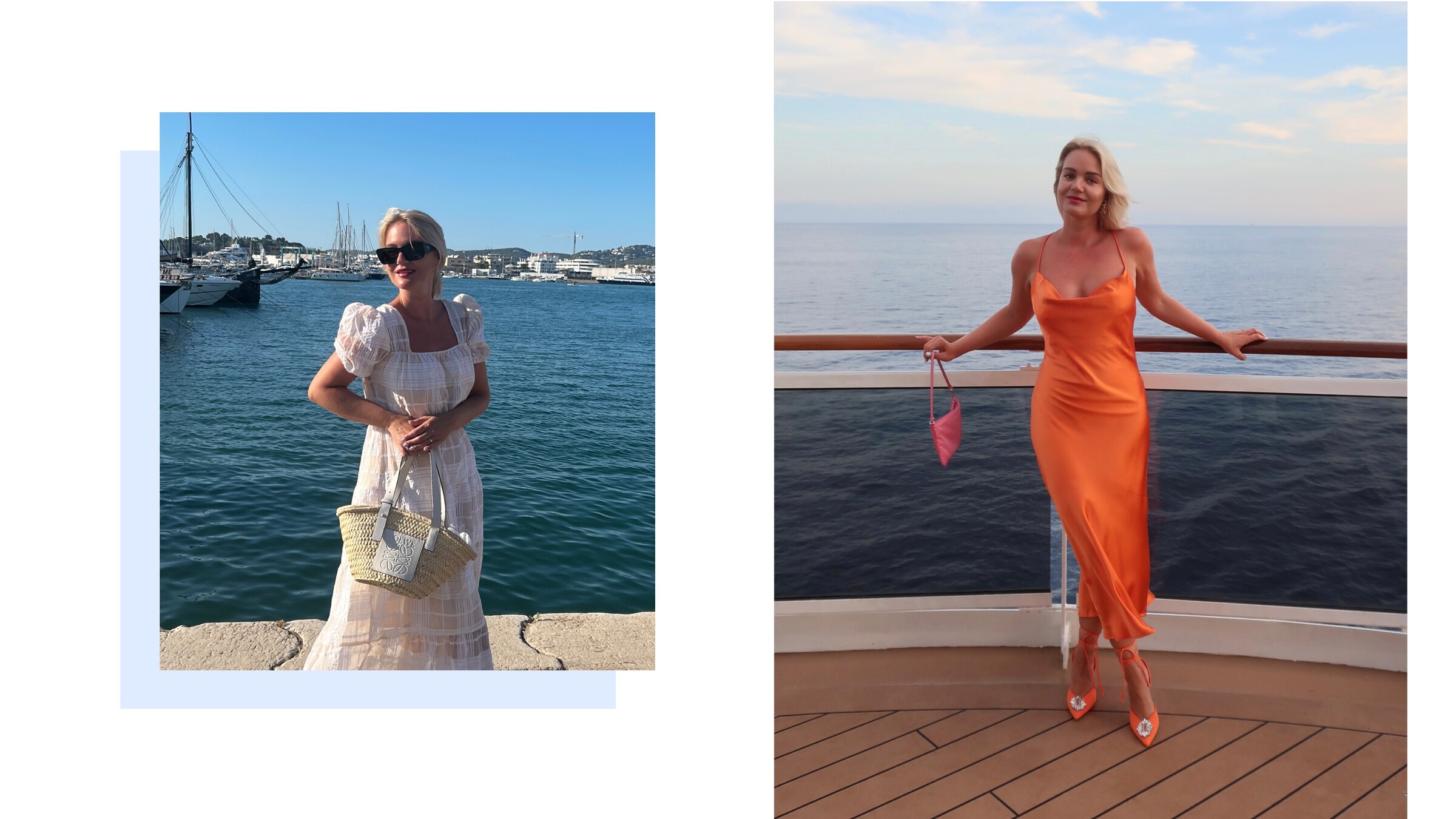 Before Julie jets off to Spain once more, she has shared with us the need-to-know restaurants, beaches, and bars.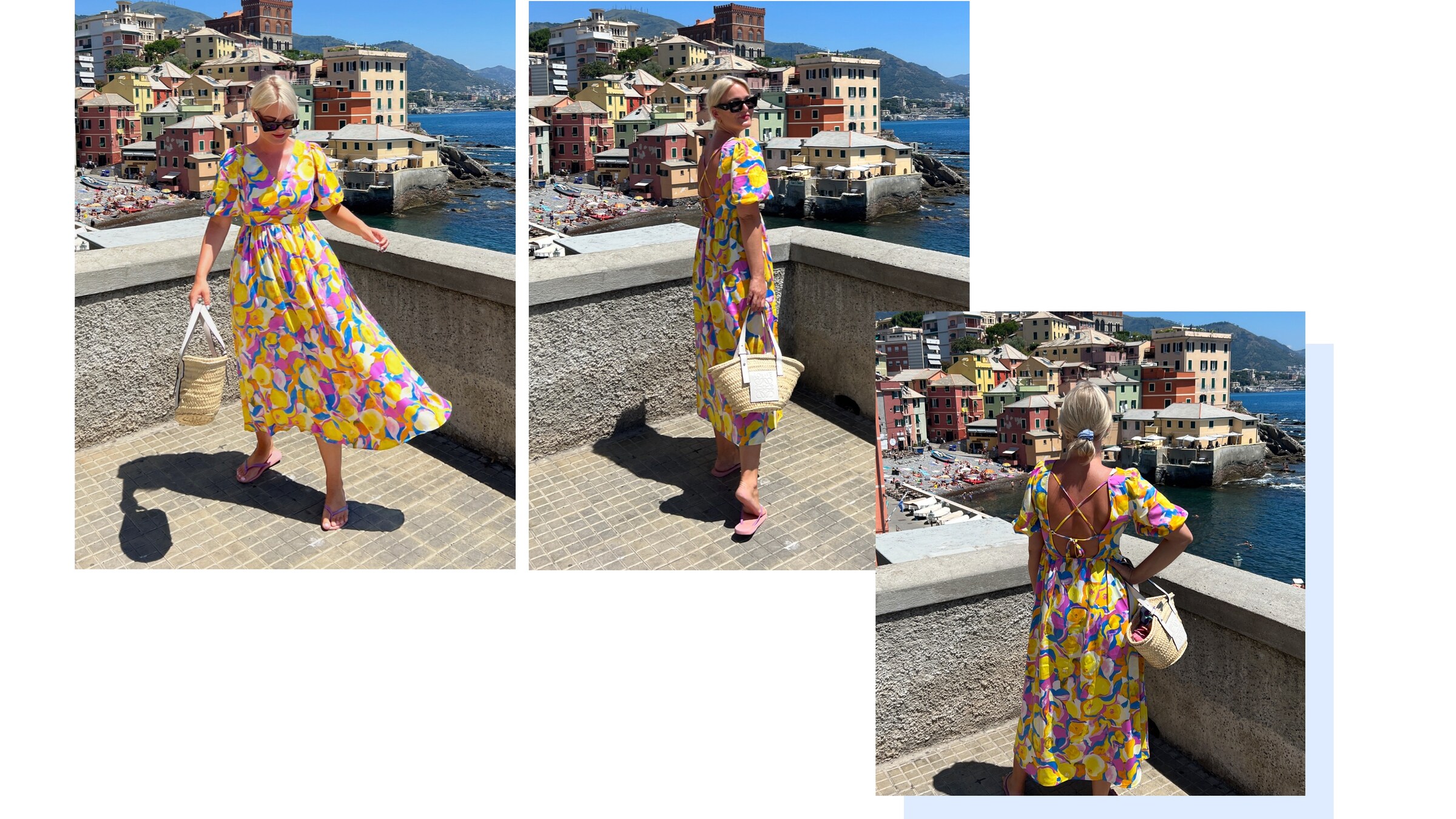 Mallorca
Where to stay
This Island has so much to offer and so many amazing beaches and areas to visit. People often ask me where my favourite place is on the island and to be honest... I don't have one because it depends on what you want to experience and who you are traveling with.
Traveling with kids then I recommend Playa de Muro, Can Picafort, and Alcudia in the North.
If you prefer luxury or art then I recommend Palma, Puerto Portals, Port Soller, or Port de Andraxt.
If you like to party then Magaluf. It has everything you need… great places to party, good restaurants, and Palmanova beach.
If you love luxury, nature, and history. Then you have to book a night or two at Castell Son Claret. It is one of the leading hotels in the world and it truly feels like you're in a fairy-tale when you stay there.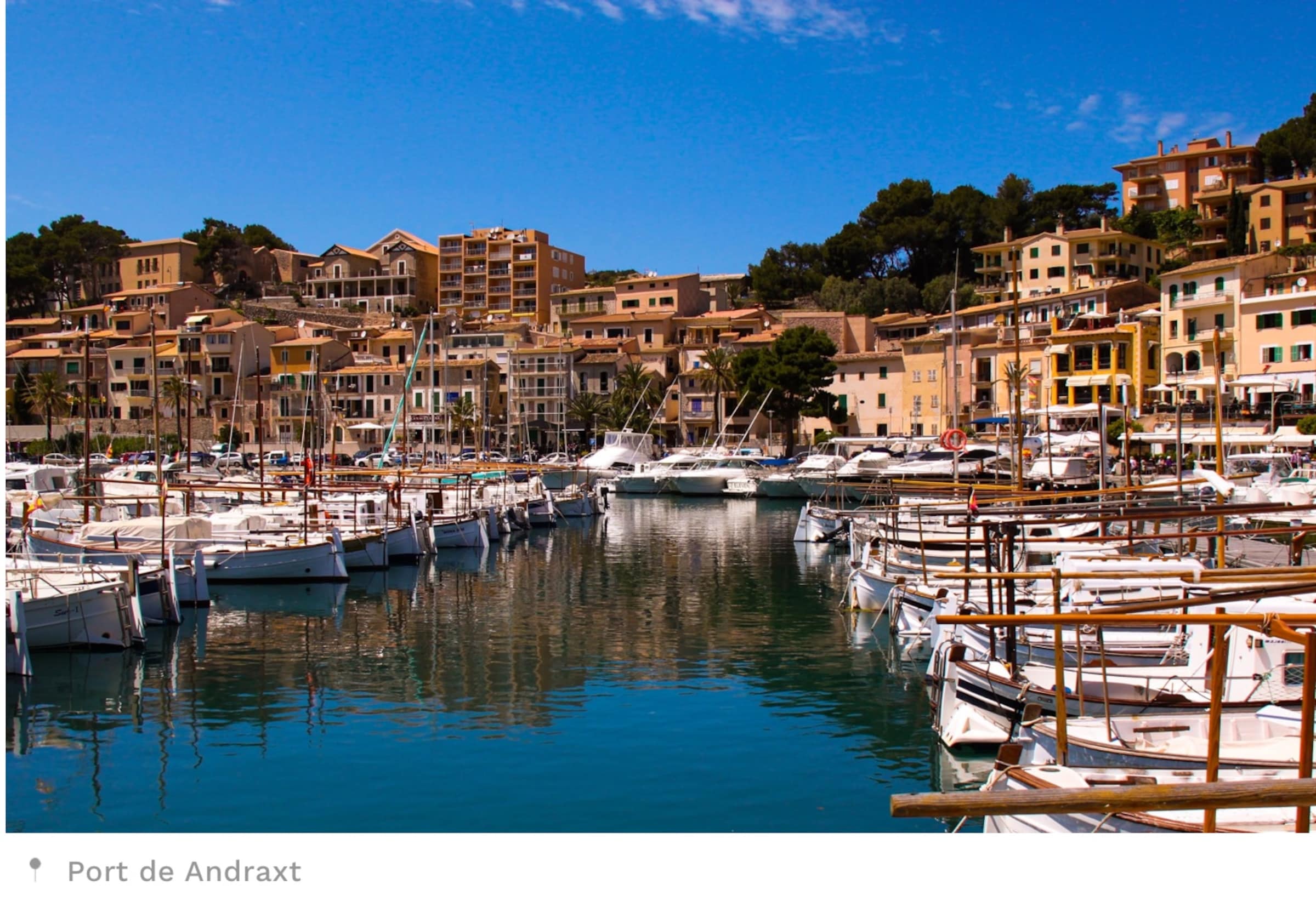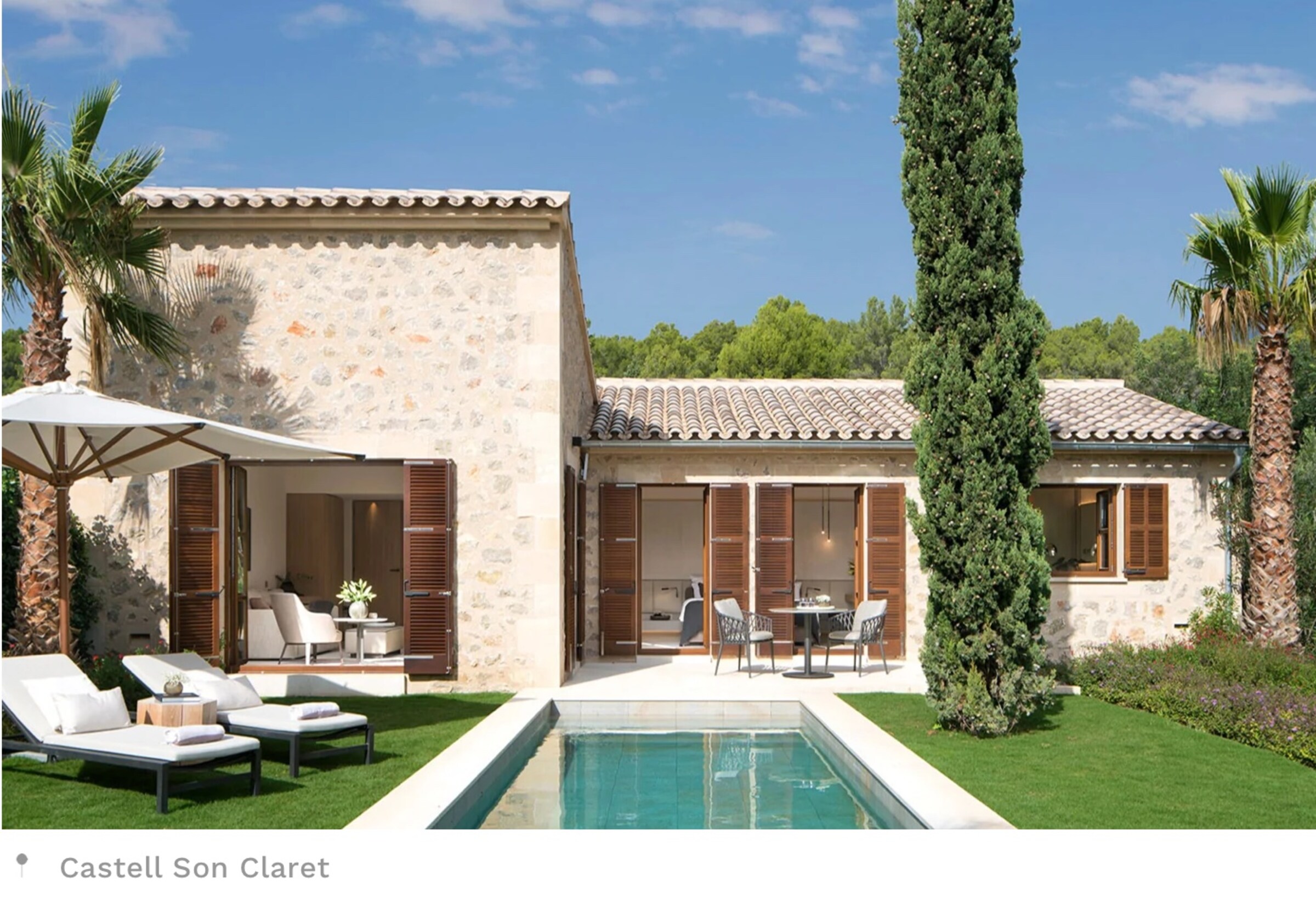 Where to visit
Palma
I call Palma "Mini Barcelona". I love to spend time in Palma due to the impressive historical buildings, endless amazing tapas restaurants, and shopping opportunities at Paseo del Borne which reminds me of La Rambla in Barcelona. Palma is a vibe, and it is lively all year round.
Illetas
Although I love Palma I prefer to stay and explore the areas outside Palma as they have the most amazing beaches. Illetas Beach is only a 10-minute ride in a Taxi from Palma and has the clearest blue water and a low-key beach vibe which you can't find at a hotel in Palma.
Mondragò Nature Park
One of my favourite places on the island is the beach at the Mondrago Nature Park, it's been the background on my phone for years (until I got married). Mondrago Nature park is free and is not like a normal park with an entrance and staff. You can find many cute 'calas', which are cute bays or small beaches. One of my favourites is Cala d'en Borgit, because it's one of the slightly hidden ones, and if you're lucky you can almost have the whole bay to yourself. It's a true hidden gem and your own little slice of paradise in Europe.
Where To Eat
Forn, Palma
Ombu, Palma
Koa, Palma
Taste Union, Palma
Puro, Illetas
Beatnik, Palma
Olive Tree, Palmanova
Sizo Beach, Palmanova / Magaluf
Ritzi, Port Portals
A Popa, Cala Mayor
Amaro, Illetas
Bruno, Cala Nova

Ibiza
Where to stay
Hotel MiM Ibiza
I recommend you stay at Hotel MiM Ibiza. A cute boutique hotel next to the ocean with a stunning sea view and just a 5-minute walk from Ibiza's old town.
Ibiza Old Town
Ibiza old town is the most charming city, if you follow the city walls you will ascend to find the most stunning view over the Mediterranean Sea. You'll find a great selection of small, cute local boutiques, high-end fashion stores, charming restaurants, and cafes.
San Antonio Bay
After you have enjoyed exploring in and around Ibiza Old Town I recommend you spend the second half of your trip in San Antonio Bay. I booked to stay at one of the coolest hotels that I've ever visited, Paradiso Ibiza Art Hotel in the northern part of the island. If you love colour or Instagram-friendly places then you have to visit this amazing hotel. The pool and the bar are candy floss pink and the rooms are like a real-life Barbie house but in sophisticated art deco, Miami style. It is a true vibe and instantly makes you happy, I just LOVE IT.

Ibiza is so underrated when it comes to beautiful nature and great local restaurants. This island is much more than partying and beach clubs. The island is both charming, authentic, and super arty.
Where To Eat
El kiosko
This chilled outdoor restaurant has a beautiful garden, good pizzas, and nice staff. It is always full, but they are fast and while you wait you can have a drink in the wooden bar.
Mar y Playa
A short walk from Hotel MiM Ibiza you'll find a lot of nice beach restaurants. I chose to have lunch at Mar y Playa one day, which is right next to Figueretas beach. I got the best risotto and if you like that, then it is definitely worth a visit.
Sky Bar Playa Figueretas
Sky Bar at Hotel MiM Ibiza was probably the best dining experience I had in Playa Figueretas. On my last night, I had booked a table on the rooftop, where they serve both tapas and sushi, and of course, I tried both which I highly recommended. They make some cool Instagramable cocktails. They even have a popcorn drink, you have to try it.
La Solera
In one of the side streets leading to the seafront, you will find La Solera. It's a truly authentic Spanish restaurant that has been located there since 1955. I first found this restaurant by chance and enjoyed my first paella of the holiday here. They have many varieties of paella on the menu but I opted for the seafood one and it was really good. The place itself is located on a cosy small square so it's not too noisy.
Restaurante Ca n'Esmeralda
This cute local modern Spanish restaurant is located on the beach and is just a 10-minute walk outside of Sant Joseph, it is not somewhere you just find unless you know about it. They serve some delicious pasta and starters. Top tip, don't forget to pack the mosquito spray as they come out in force during sunset.

Where to visit
Formentera
Formentera is an overlooked gem in the Balearic Islands but in my opinion, it's a must-see. The island is not that big so you can see it in a day. I recommend taking a boat trip there from Ibiza, it takes about 45-minutes and has stunning views of both islands.
Illetas Beach
I recommend you rent a bike and cycle around the island. I cycled up to the northernmost point of Formentera, where Playa de Ses Illetes is located. It's a beautiful Nature Park and beach. Formentera reminds me of the Caribbean with its crystal blue sea and white beaches. It is pure paradise.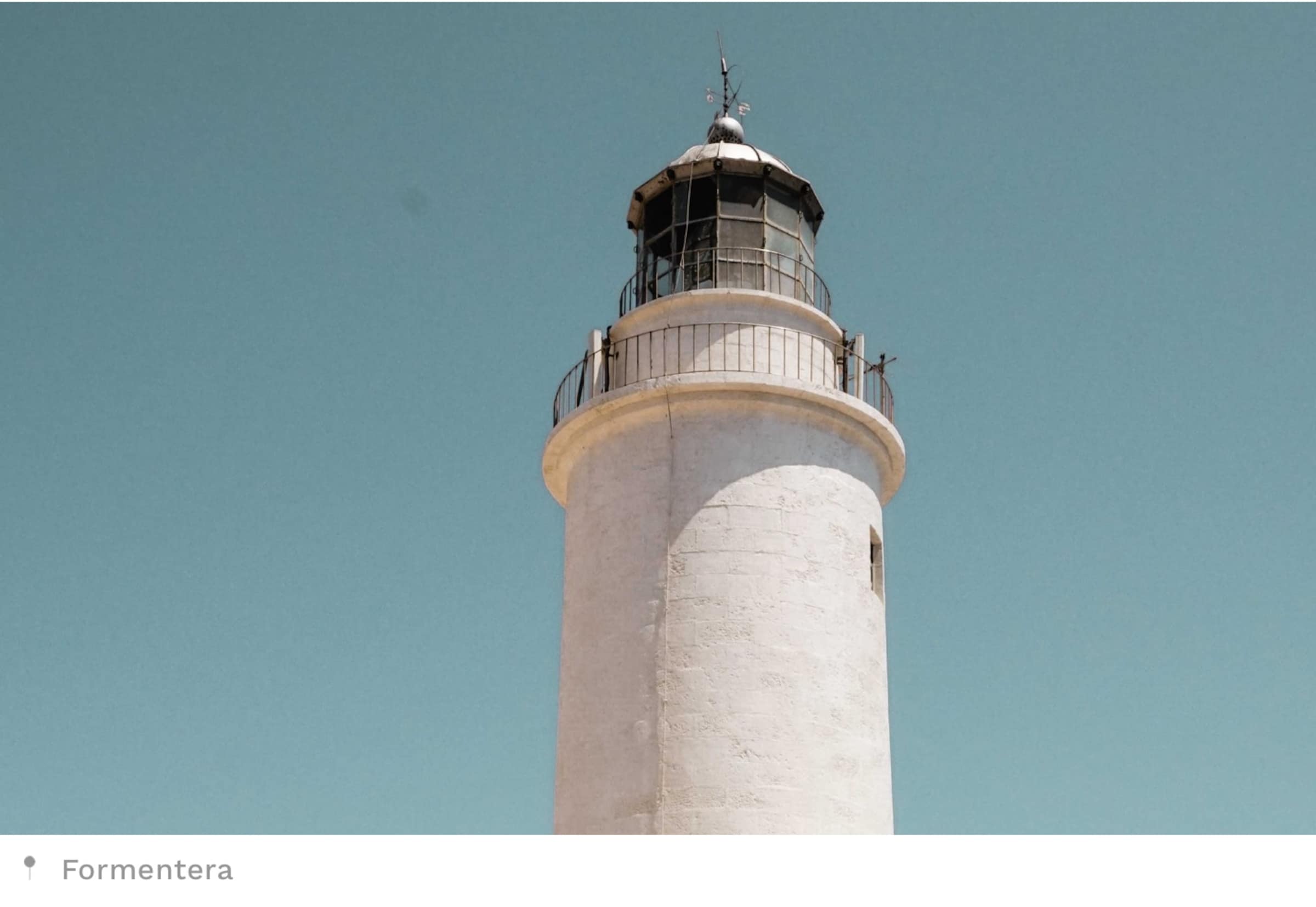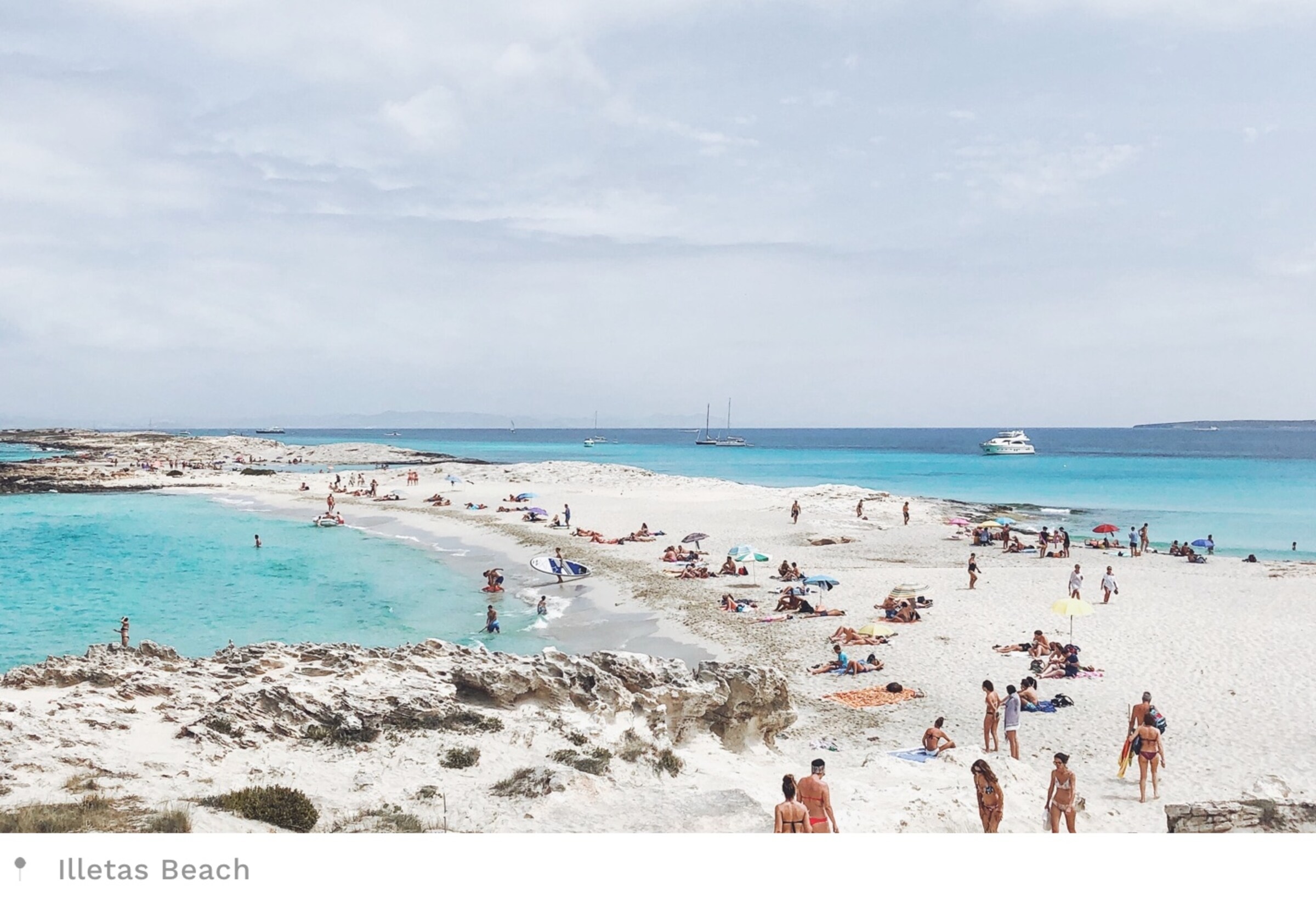 You have seen 21 of 21 products