Calling all colour lovers
This season, PIECES has teamed up with the most colourful and vibrant girls in their PIECES squad. Astrid Andersen, Sofie Ken and Marie Jedig take on Spring in their expressive and playful universe, where no rules apply. The PIECES team met the girls in Marie's private home for a huge piece of cake, lots of laughter and for a talk about the coming season, style, how they admire each other and much more.
Meet the girls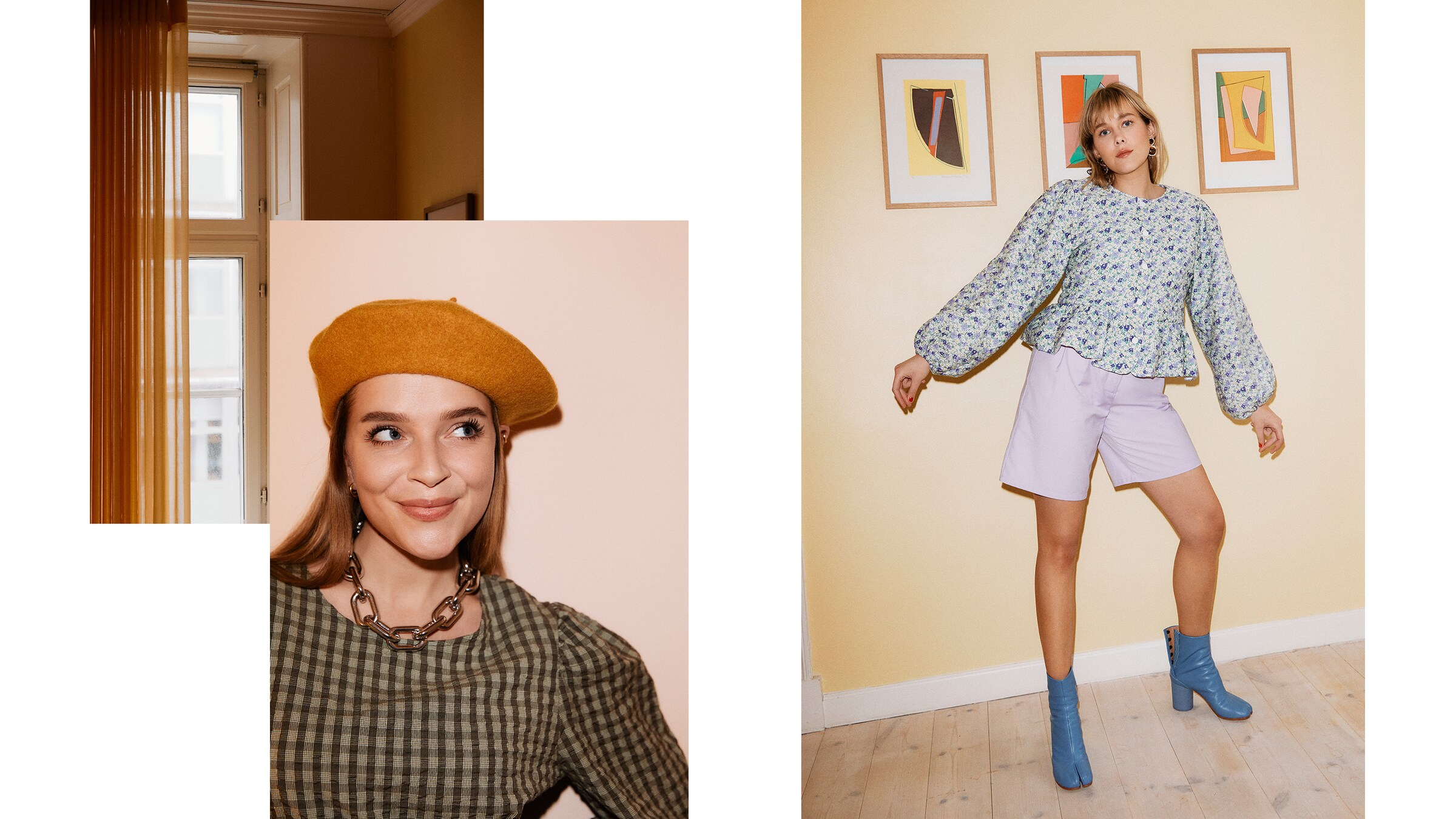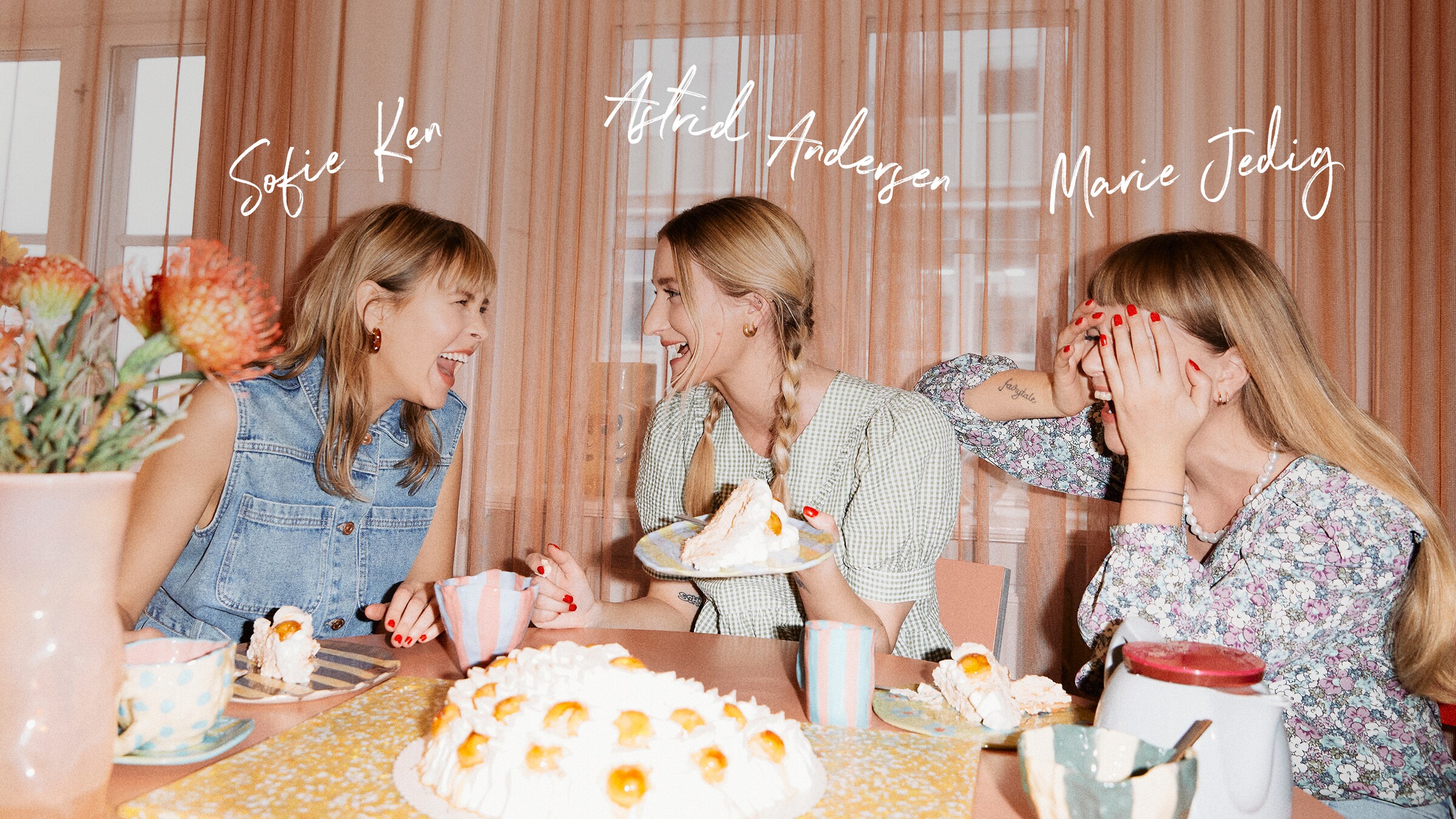 If you had to pick one go-to item for Spring, which would it be?
What are the key trends you'll be wearing this season?
"Huge collars, cardigans and casual knee-length shorts." - Marie Jedig
"This season continues to have a huge focus on collars. PIECES have a lot of great options for this trend – but the one item I love is the quilted jacket with the oversized collar. Wow!" - Sofie Ken
What is Spring to you?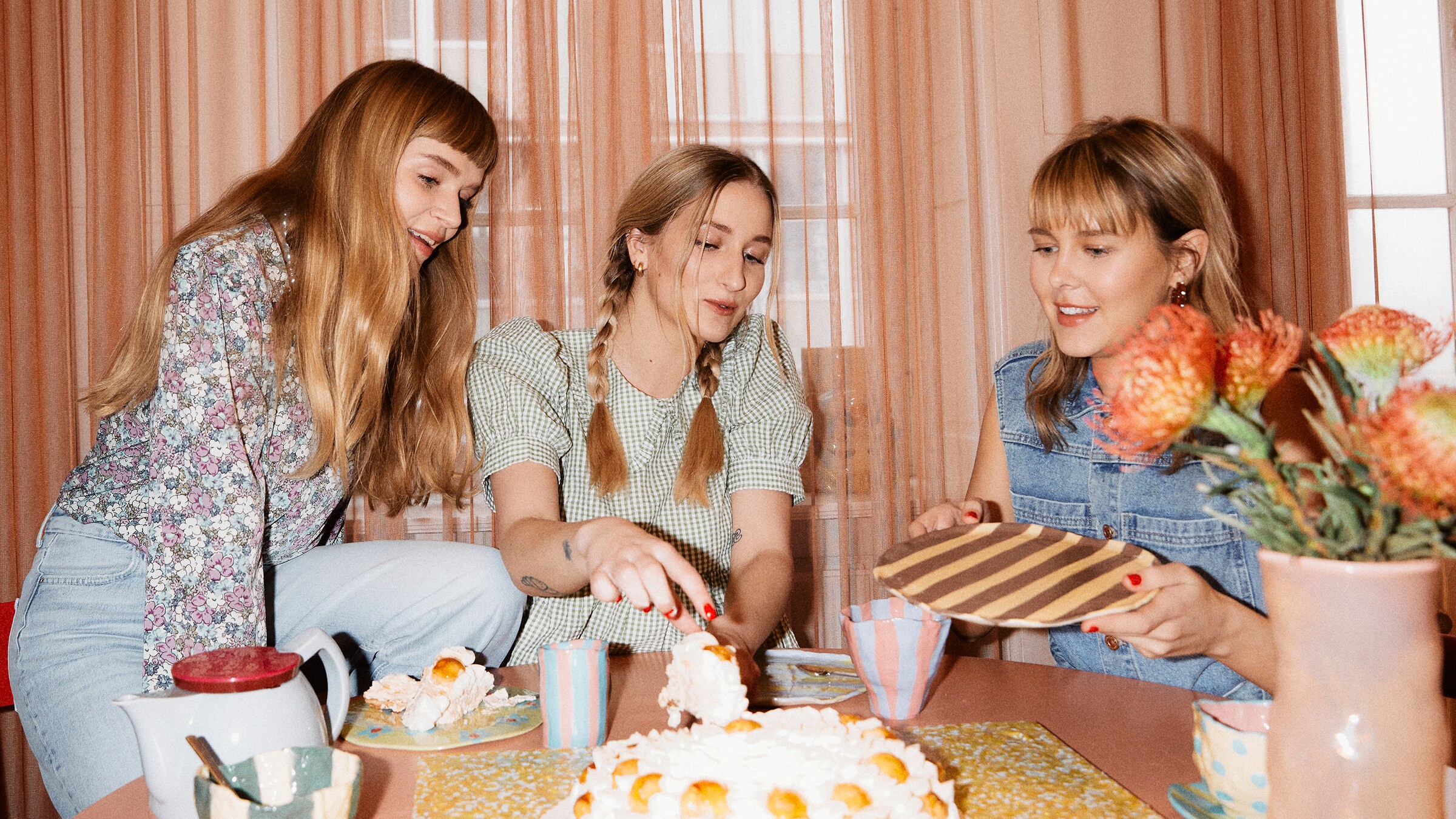 "Hope, blooming life and great inspiration. Spring is my favourite season because everything is renewed somehow." - Marie Jedig"Spring means birthday, birds singing and an indescribable feeling in your body. My best comparison is the feeling you get around Christmas. Joyful, hopeful and happy. I love Spring – it simply means that all good things are on a rise." - Astrid Andersen"Brighter and warmer days." - Sofie Ken
"This is a hard one… I have favourite colours for specific things. I like soft pink, light green and light blue. But almost everything in my home is soft yellow. I think I have to say that I love all colours." - Astrid Andersen"I own quite a lot of red. But I also find great inspiration in both blue and green. In general, I feel like all colours are welcome in my universe." - Sofie Ken
Shop the collection
You have seen 24 of 46 products